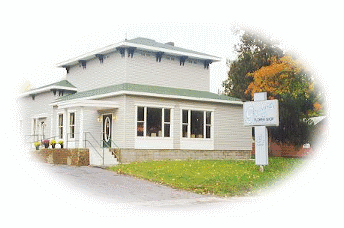 Gray's Flower Shop, a fourth generation family business with daily delivery available to Ft. Drum and all of Jefferson County, as well as parts of St. Lawrence and Lewis counties.
We offer 100% Customer Satisfaction Guarantee on all of our products! The Watertown store features a new showroom with a walk-in display cooler.

Gray's offers complete floral service for any occasion, including green and flowering plants, large selection of cut flowers, plush animals, silk flower arrangements, fruit baskets, and balloons. Please inquire about our weekly cash and carry specials, complete wedding floral service, and corporate gift giving programs.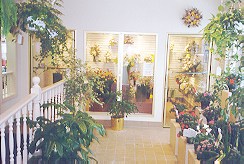 HOURS
Monday-Friday:
8 a.m. - 6 p.m.
Saturday:
8 a.m. - 5 p.m.
Sunday:
9 a.m. - 1 p.m.
(315) 788-8441 (Watertown)
(315) 493-3790 (Carthage)
(315) 686-5791 (Clayton)
1-800-767-GRAY (Toll-Free)


• Our Mission
The mission of Gray's Flower Shop is to have a top quality staff that serves our customers' emotional and sentimenal needs with top quality floral products and exceptional services which exceed our customers' expectations.
• Our Vision
Gray's Flower Shop will continue to be the leader in providing floral products and services in the North Country. Gray's Flower Shop will maintain a tradition of exceeding customers' expectations at a reasonable price. Gray's Flower Shop will continue to grow a profitable business by building repeat customers and expanding our market area. Gray's Flower Shop will provide opportunites for our staff to grow with the business.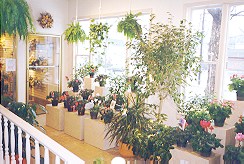 • Our Values
• Integrity: We will be honest and responsible in dealing with our customers, suppliers and co-workers.
• Quality & Excellence: We will provide the best quality products and complementing services that meet the needs and exceed the expectations of our customers. We will listen to our customers, in order to exceed their expectations we must first know what they want. We should learn from inside and outside our industry. We will always persue the right changes towards improvement and innovation in all our operations.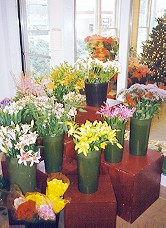 • Excellence Driven! Commitment: Willingly and consistently putting the needs of our customers first.
• Customer Focused! Market Driven! Go the Extra Mile! People: We will treat each other the way we are expected to treat our customers. The Golden Rule: Treat Others as you Want Them to Treat You.
• Our Guiding Principles
Do What is Right.
Give Your Best, Nothing Less.
Customers are the Center of What We Do.
"4th Generation Family Service"